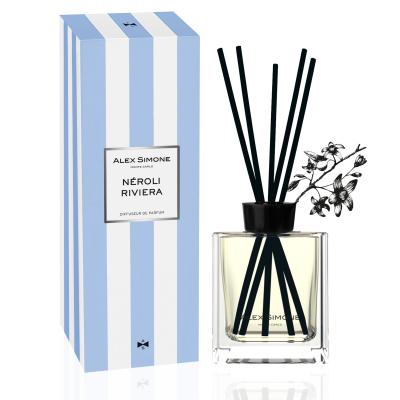 Alex Simone Neroli Riviera Room Diffuser
TANGERINE IN ALL ITS STATES - MANDARIN FLOWER
The scent room diffuser NEROLI RIVIERA will perfume your interior with the elegance of the mandarin flower and its radiant addictive notes.
Give your home a touch of French Riviera, with a delicately flowered and citrusy atmosphere.
Layer the scents of "Tangerine in all its states" collection and let yourself be transported to the shade of the mandarin tree.
Choose your item
Reviews (0)
Must be logged in to write a review please login [Here]