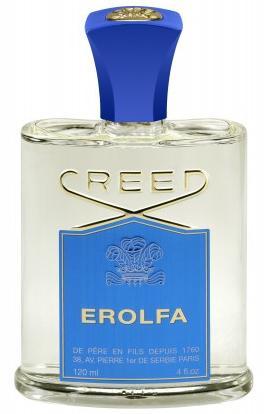 Creed Erolfa
"This oceanic fragrance is an ode to Creed family memories of sailing the Mediterranean: invigorating seas, salty air, and citrus-scented breezes. Not only is Erolfa a blend of nautical-inspired notes, the unique name is a mix of each family member's name: Erwin, Olivier's only son and perfumer protégé (ER); Olivia, Olivier's daughter (OL); and Fabienne, Erwin and Olivia's mother (FA). The result is Erolfa, an uplifting scent destined to make memories all its own.
YEAR INTRODUCED 1992
FRAGRANCE CATEGORY
Marine/Fresh
TOP NOTES
Bergamot, lemon, orange, violet, cumin, basil, rosemary, melon
MIDDLE NOTES
Cyclamen, jasmine, ginger, coriander, pepper
BASE NOTES
Cedarwood, sandalwood, moss, amber, musk"
Choose your item
Reviews (0)
Must be logged in to write a review please login [Here]