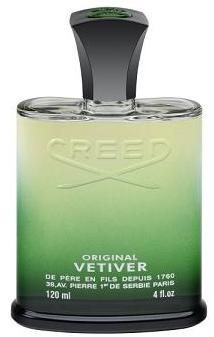 Creed Original Vetiver
"True to its name, Original Vetiver dramatically reinvents the traditional vetiver scent. Before Original Vetiver, only one part of the vetiver plant was used in a fragrance. The House of Creed infuses all three parts of the plant: the earthy root, the verdant leaves, and the rich heart to freshen the blend. The result is a scent reminiscent of lingering summers, invigorating and vivacious, it leaves an alluring air of freshness around any lucky enough to wear it.
YEAR INTRODUCED 2004
FRAGRANCE CATEGORY Green/Fresh
TOP NOTES Bergamot, bitter orange, mandarin, vetiver leaves
MIDDLE NOTES White pepper, coriander, pinkberries
BASE NOTES Mysore sandalwood, vetiver, ambergris, Tonkin musk"
Creed Original Vetiver fragrance comparatives: Creed Silver Mountain Water, Creed Royal Water, Vetiver Guerlain, Vetiver Carven, Montale Vetiver des Sables
Choose your item
Reviews (1)
Must be logged in to write a review please login [Here]
Creed original vetiver is fresh and green.