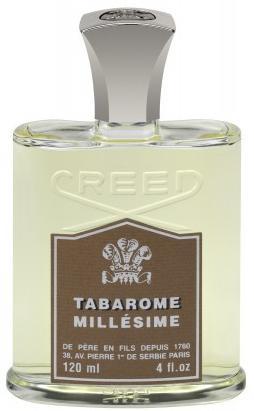 Creed Tabarome Millesime
"Avant-garde, Seductive, Assertive With the essence of success in every drop, Tabarome Millesime is a fragrance for men who aspire to be leaders. In the aristocratic British tradition of fine brandy and high-quality cigars, this blend is an avant-garde take on a classic favorite. The name "Tabarome" honors the pinch of finest tobacco aroma that gives this fragrance its English club luxury. Warm ginger and seductive sandalwood are rendered robust with the addition of leather to the masculine mix. Modern and assertive, this woody-fresh scent is also enjoyed by women who love the men who swear by it.
YEAR CREATED 1936 / YEAR INTRODUCED 1999
FRAGRANCE CATEGORY Woody/Fresh
TOP NOTES Bergamot, lemon, mandarin, ginger
MIDDLE NOTES Jasmine, sandalwood, vetiver
BASE NOTES Musk, tobacco, tea"
Comparatives: Creed Erolfa, Creed Selection Verte
Choose your item
Reviews (0)
Must be logged in to write a review please login [Here]