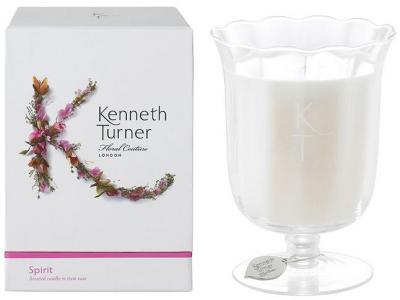 Kenneth Turner Candle in Stem Vase - Spirit
580g - 95 hours burn time
A playful and carefree mix of peony and magnolia with vibrant bursts of herbs and citrus.
Complete with a decorative leaf charm around the base and stylish topper card. The topper helps to keep the dust from your candle and can be used as a coaster while your candle is burning. The candle care instructions can be found on the back of the topper
Once your candle has burnt down completely, wash the vase in warm soapy water to remove any residue and dry with a soft cloth. It can then be reused for scented / unscented Pillar Candles or flowers.
Made in the UK
Choose your item
Reviews (0)
Must be logged in to write a review please login [Here]