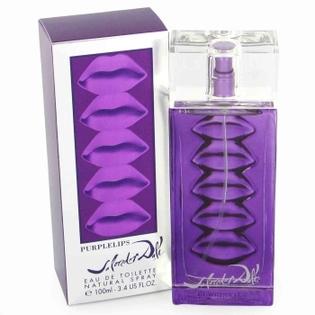 Purple Lips by Salvador Dali perfume for women
Purple Lips by Salvador Dali was launched in 2006.The beautiful blend of pomegranate, passion fruit and blueberry mixed with purple flowers like vanilla orchid, lilac and crocus make this a wonderful scent to wear everyday.
Choose your item
Reviews (1)
Must be logged in to write a review please login [Here]
I got a sample of this perfume to try. The scent lasts a long time without fading much. It goes on strong and stays that way mostly. I couldn't stop sneezing! (I have allergies and asthma so it is probably just me.) For some reason this perfume smells like flower soap on me - yuk! (I have this problem sometimes so you should try the perfume if it sounds like one you will like.) This perfume will probably stay on you all day so make sure you like it!