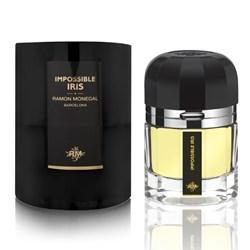 Ramon Monegal Impossible Iris
Ramon Monegal Impossible Iris belongs to the soft floral fruity fragrance family. Fragrance aficionados know that a good Iris is hard to find, the iris root only gives off the extreme beauty of its perfume on rare occasions. The fragrance's Italian Iris concrete is blended with Virginian cedar and the sultry ylang-ylang flower, with traces of violet and jasmine.
Ramon Monegal's Impossible Iris fragrance notes consist of: Italian Iris Concrete, Cassie d'Egypte Absolute, Raspberry, Comoran Ylang-Ylang, Egyptian Jasmine Absolute and Virginian Cedarwood.
Choose your item
Reviews (0)
Must be logged in to write a review please login [Here]