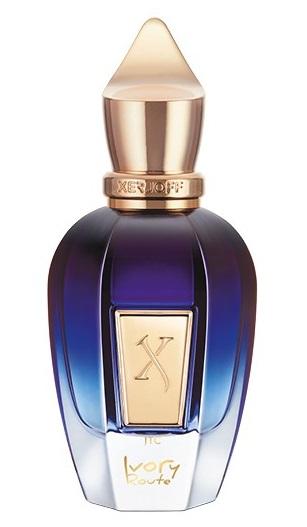 Xerjoff Join the Club Ivory Route
Xerjoff Join the Club Ivory Route is the extreme adventure Club, an obligatory stop on a round-the world voyage, on the road less travelled. Travel as research and adventure as a challenge camp out on the gilded entrance sign.
Tossed about everywhere are trunks, carpets: heirlooms from the four corners of the earth dot an informal ambient at whose centre is enthroned an antique world map. An atmosphere that is both lived in and welcoming, encouraging the swapping of tales and sensations lived in person.
An open mind and physical stamina are requisites for entering into the Ivory Route Club, where you need to have overcome your inner boundaries before respectfully confronting the rest of the world, ideally considered to be at your fingertips. Because in the Ivory Map frontiers are the imaginary limits and curiosity is a pocket resource, together with a tomtom and a brass compass.
Ivory Route is the perfume that encompasses an emotional, geographical map where every place is marked by a perfume that immediately reminds you of the most intrinsic fragrances, a trip around original, intense olfactory sensations, with a high rate of adrenalin.
Choose your item
Reviews (0)
Must be logged in to write a review please login [Here]