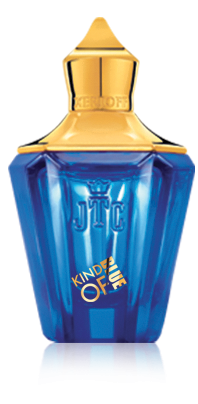 Xerjoff Join the Club Kind of Blue
Xerjoff Join the Club Kind of Blue is the perfume of musical fascination, like the jazz notes that inspired it, in a fetching concordance of an inspired composition.
Kind of Blue emphasises the features of a perfume that highlights the Blues, of Chicago in the Twenties, with luxurious game parlours and tap dancers, brass saxophones and all the unattainable allure of the cool cinema stars, the real icons of never-ending glamour.
The chosen Club is a place that is bare on purpose, where you try again and again to find the best harmony on an expressive horizon that always finds landfall in new and constant research.
Kind of Blue's charm is in its vital unpredictability that wins you over with alternating strident and melodic notes, making life's music in a winning composition.
Kind of Blue has modern metropolitan rhythms with retro notes that Xerjoff has distilled into a seductive perfume.
Choose your item
Reviews (0)
Must be logged in to write a review please login [Here]