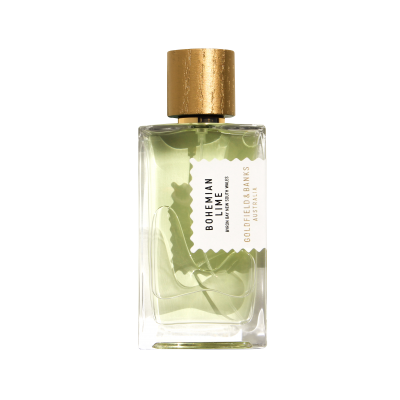 Goldfield and Banks Bohemian Lime
Set beneath a sunlit canopy of lush tropical rainforest, the scent evokes an image of native citrus trees drawing life from nearby cascading fresh waterfalls. With its invigorating opening of Australian finger lime and coriander, Bohemian Lime mellows to reveal blissful grounding notes of vetiver, cedar wood and sandalwood.
Bohemian Lime is a carefree fragrance for women and men and an ode to Byron Bay, Australia's premier free-spirited tropical enclave and the place where the country first meets the sun.
All Goldfield and Banks perfumes have a concentration of + 20% essences and are tested under extreme humid weather conditions.
Australian Finger Lime
Coriander
Vetiver Haiti
Cedar wood Atlas Morocco
Sandalwood Australia
OLFACTORY DESCRIPTION
Tropical
Punchy
Citrusy
Woody
Perfumer: Carine Certain Boin
Choose your item
Reviews (0)
Must be logged in to write a review please login [Here]