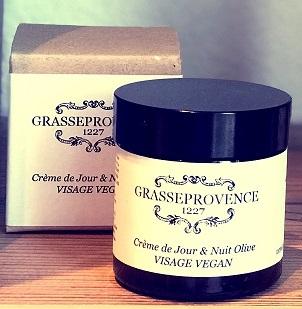 Grasseprovence Day and Night Face Cream
For a healthy skin feeling, the Grasseprovence face cream captures nature's power of the olive tree in a cream. Extracts of olives and olive leaves with their natural polyphenols, protect and activate the cells leaving your skin looking younger, moisturised, and nourished for longer.
- Contains no synthetic fragrances, colors or preservatives.
- Raw materials are obtained from certified organic plants.
- Contains no ingredients based on mineral oil.
- Skin compatibility biologically confirmed.
- Active ingredients are obtained from olive oil, olive fruit extract, olive leaf
extract and olive fruit concentrate.
- Suitable for all skin types.
- Provides intensive care and moisture.
50 ml 1,7 fl.oz
VEGAN AND CRUELTY FREE
NO PARABENS
NO NANOPARTICLES
NO PARAFFINS /MINERAL OILS
NO DYES
Choose your item
Reviews (0)
Must be logged in to write a review please login [Here]