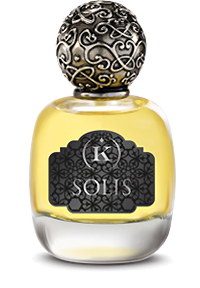 Kemi Solis
"The sun that flows into the veins turns everything into gold."
DAZZLING. EMANATING ENERGY. THE SUN REPRESENTS THE SEARCH FOR PERFECTION. IN ALCHEMICAL TERMS, IT IS CONNECTED TO THE MIND, TO THE INTELLECT. HERE SAGEBRUSH, OUD AND VANILLA INFUSE A COSMIC ENERGY THAT IS LIKE A LIVING BREATH COURSING THROUGH THE WHOLE BODY. SUN LIKE GOLD BOILING WITHIN THE SKIN PORES AS IF THEY WERE MICROSCOPIC VIALS, THANKS TO THE KEMI FORMULATION FEATURING AMBER AND CEDAR. IN THE MYTHICAL ELDORADO MEN ALLOWED THEMSELVES TO BE COVERED IN GOLD POWDER.
SOLIS IS THE MIRROR IMAGE OF A SILO OVERFLOWING WITH LIFE, POWER, ENERGY AND FORCE. THE PRIESTS OF SOL INVICTUS ARE BEARING IN PROCESSION BENZOIN AND VETIVER TO BE OFFERED UP FOR THE FINAL FUSION. THE FUSION IS IMPECCABLE: HERMES AND APHRODITE, THE SUN AND THE MOON. THE FINGER IS POISED ON THE FLACON. THE RITUAL IS BEING PERFORMED.
Choose your item
Reviews (0)
Must be logged in to write a review please login [Here]