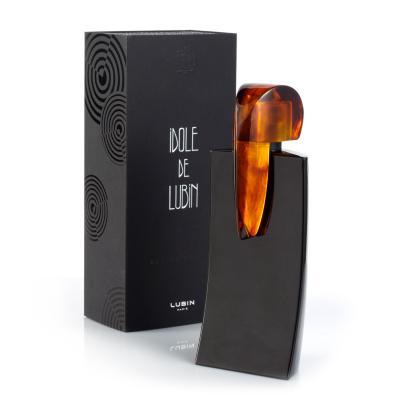 Lubin Idole de Lubin
CAPTAINS OF FORTUNE ON THE MARITIME SPICE ROAD
An extraordinary iconic fragrance, like a woody liqueur rich in scorching spices, Idole de Lubin combines Makassar ebony, dried orange peels and Bourbon Rum. Its spices from Zanzibar warm up a refined leather note. Around this idol, the mute and hieratic figure of Nubian divinity, bark is being burnt and resins grilled. Painted bodies get carried away dancing.
Top notes : rum absolute, saffron, black cumin, bitter orange peel
Middle notes : doum palm, smoked ebony, frankincense, sugar cane
Base notes : leather, red sandalwood, amber, rock rose
Perfumer : Olivia Giacobetti
Choose your item
Reviews (0)
Must be logged in to write a review please login [Here]