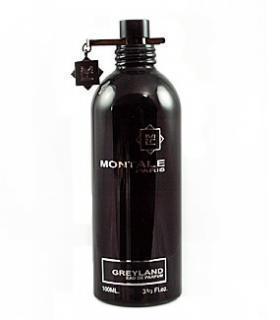 Montale Greyland
Greyland by Pierre Montale Paris is a sensational mixture of intensive spices and woods.
Montale Greyland is a masculine and distinctive composition consisting of Ingwer notes, pepper, elemi, cardamom, woods of teak, kayak and cedars.
Greyland not only has an extraordinary heart-note, but also an exciting base composition. Aromatic Cystus Albidus from the coast of Southern France, grey musk, the finest sandalwood and topped off with an alluring leather note. The scent is aromatic, balmy-hot, spicy, freshly sweet, a bit lemon like.
Choose your item
Reviews (0)
Must be logged in to write a review please login [Here]