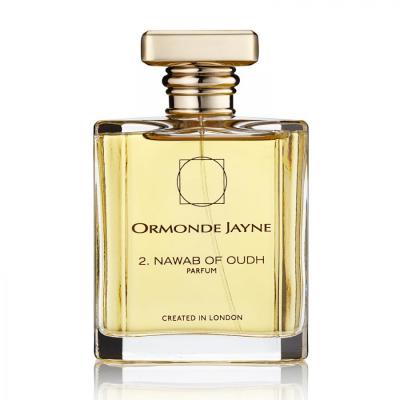 Ormonde Jayne Nawab of Oudh
Nawab (Ruler) of Oudh is a province of central India. Our perfume is inspired by the Nawabs who once ruled over it. It is a potent blend of amber and rose with a soft oudh edge. Yet surprisingly not one ingredient stands out from the others. It achieves a perfume synergy that defies traditional analysis, releasing a pulsating pungency, brooding and hauntingly beautiful, a rich tapestry of fascinating depths, a jewelled veil to conceal its emotional complexity and extravagance.
Nawab of Oudh is presented in a 120ml spray-bottle.
Top notes: Green Notes, Bergamot, Orange Absolute, Cardamom, Aldehyde
Heart notes: Rose, Magnolia, Orchid, Pimento, Bay, Cinnamon, Hedione
Base notes: Ambergris, Musk, Vetiver, Labdanum, Oudh
Choose your item
Reviews (0)
Must be logged in to write a review please login [Here]