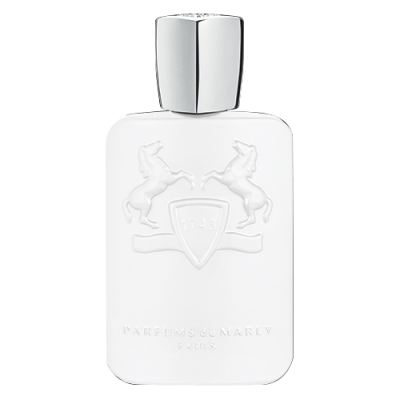 Parfums de Marly Galloway
Dedicated to creating majestic fragrances for its discerning audiences, renowned perfumer, Parfums de Marly continues to use the equestrian arena as inspirations for its exquisite scents. The brand's latest offering, Galloway, has been christened after the white robust horse that was discovered in the 18th century in the deep valleys of South Scotland. According to Scottish equestrian experts, Galloway gained worldwide renown owing to its imposing stature and spectacular trotting.
Providing a fitting source of inspiration for Parfums De Marly's latest fragrance, the superior shape of this grand stallion was entirely adapted to the harsh climate and the rocky mountains of Scotland. The perfume boasts of top notes of Hesperides and moves on to become more sensual with the combination of amber and musk. All in all, the divine mixture of notes brings out an elegant and forceful signature.
th Scotland.
Choose your item
Reviews (0)
Must be logged in to write a review please login [Here]