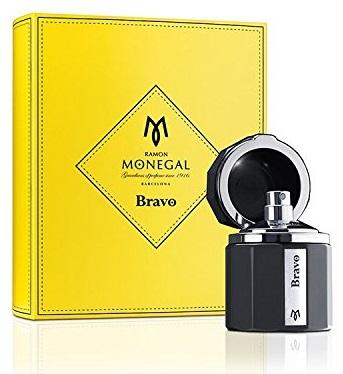 Ramon Monegal Bravo
Top notes: White jasmine, rose, cassis, strawberry, apricot
Middle notes: Leather, clove, cinnamon, artemisia
Base notes: Amber, oakmoss, musk

An ode to virtuosity, courage and power. Inspired by a journey to the origins of perfume, when it was created through smoke, from the Latin "per fumum". It's the powerful magic created by burning the wood of agar, cedar and fir. A chord enriched with rose petals and seasoned with white jasmine flowers, like in a classic hookah, with the combined flavour of cassis, strawberry and apricot. Bravo has trace of Spanish leather at the heart, tanned with clove, cinnamon and artemisia so that it settles in the skin to give a pleasurable experience of the nobility of amber, the firmness of oakmoss and the sensuality of musk.
Choose your item
Reviews (0)
Must be logged in to write a review please login [Here]