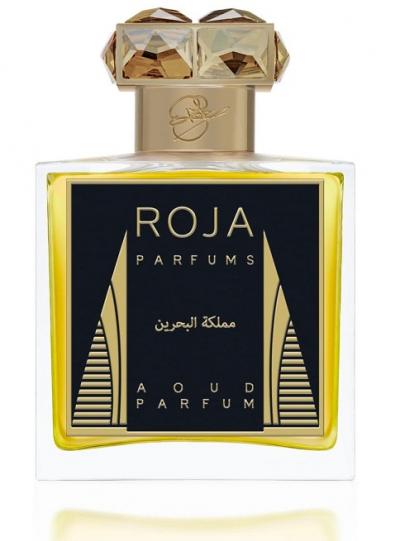 ROJA Kingdom of Bahrain
Oriental : Rich & Soft - Very Fresh, Sweet, Spicy, & Very Warm
"DEDICATED TO THE LAND OF TWO SEAS - THE KINGDOM OF BAHRAIN"
"The water surrounding Bahrain glistens like a diamond, it is unlike anything I have ever seen. The contrast of the fresh water springs and the ocean - the land of two seas - is easy to discover in this composition, which contrasts a dynamic freshness with sweet, soft warmth. I dedicate this creation to The Kingdom of Bahrain." - ROJA DOVE.
Kingdom Of Bahrain Olfactory Description
A dynamic burst of freshness from Lemon, Bergamot, Lime, Clary Sage, and Bay is enlivened with Pink Pepper and Saffron, tempered by a bouquet of Rose, Jasmine, and Violet, and shot-through with the sweetness of a Candyfloss Accord, warmed by Cedar, Cypress, Casmir, Pine, Birch, and Aoud Woods, and Patchouli - the whole underscored by a soft base of Vanilla, Tonka Bean, Leather, and Ambergris.
Choose your item
Reviews (0)
Must be logged in to write a review please login [Here]