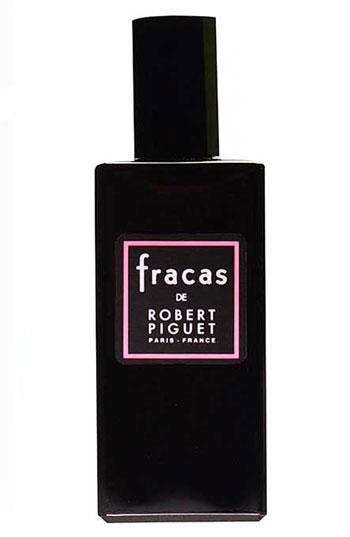 Fracas perfume by Robert Piguet
Fracas was first released in 1948 by master perfumer Germaine Cellier and is known as the premier Tuberose fragrance. Others have tried to make a better Tuberose fragrance but none have succeeded. Fracas by Robert Piguet continues to outshine. Pick up a bottle of Robert Piguet Fracas perfume from our online fragrance store today and enjoy it soon!
Fracas News! - Robert Piguet's Fracas fragrance for women was recently featured on The Martha Stewart Show. Martha has been wearing Fracas parfum for years now and wanted to share it with her audience. A Robert Piguet representative appeared on the show and explained the intricate details of the fragrance and it's history.
PARFUMS RAFFY is an authorized Robert Piguet fragrance retailer
Fracas top notes: Green notes, Mandarin, Bergamot, and Hyacinth
Fracas heart notes: Pink Geranium, Peach, Tuberose, Jasmine, Orange Flower, White Iris, Lily of the Valley, Violet, Jonquil, Carnation, Coriander
Fracas base notes: Tolu balsam, Vetiver, Orris, Sandalwood, Moss, Cedar, Musk
Choose your item
Reviews (1)
Must be logged in to write a review please login [Here]
I love this perfume and get many complements whenever I wear it.