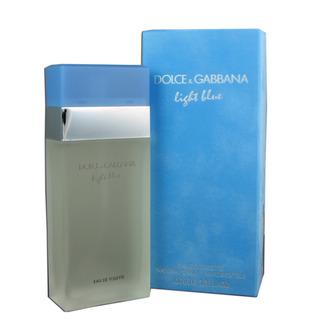 Dolce & Gabbana Light Blue Perfume
Dolce & Gabbana Light Blue perfume was introduced in 2001 by the design house of Dolce & Gabbana. Immediately sales started to reflect those of the first Dolce & Gabbana perfume, it became a bestseller. The fragrance is a beautiful clean crisp scent,put some on and you will be transported to a sunny beach on a beautiful summer day with a cold lemonade in hand.
Dolce & Gabbana Light Blue fragrance for women consists of Sicilian citron, granny smith apple, bluebells, jasmine, bamboo, white rose, cedar wood, amber and finally musk. Light Blue perfume is refreshing and exhilarating and we recommend wearing it during the day or on warm nights.
Choose your item
Reviews (0)
Must be logged in to write a review please login [Here]