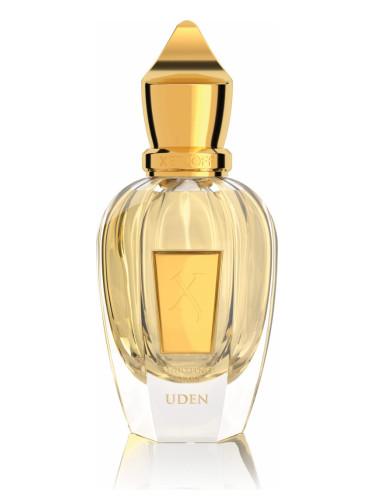 Xerjoff Uden
One of the best selling fragrances from the Xerjoff Shooting Stars collection of fragrances. Xerjoff Uden for men opens with a sparkling burst of citrus including grapefruit which settles nicely into the heart and base composed of woods, rum, coffee and vanilla amber. The base is understated and the grapefruit lasts longer than other citrus themed fragrances. The woody note is dry and the base notes of coffee and vanilla are not overly sweet. The fragrance is very well balanced with no particular note that sticks out other than the citrus opening of the fragrance.
Choose your item
Reviews (2)
Must be logged in to write a review please login [Here]
smells nice fresh, citric,salty, aquatic on the beginning them dies out close to your skin and them you smell vanilla, cream very nice.
I bought the sample and it smells nice but the musk is the main scent. I couldn't smell the coffee at all which was disappointing. This smells like an exotic men's cologne. It does have a clean fresh scent but not my taste. I recommend trying a sample to verify you like it.