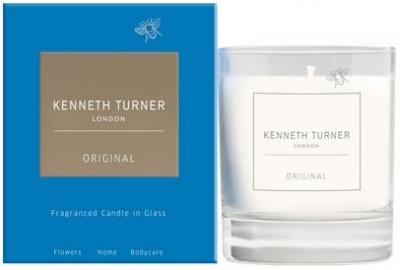 Kenneth Turner Original Candle
This luxury scented candle is hand-poured into a glass and its timeless fragrance is certain to create a welcoming, intimate atmosphere.
Up to 50 hour burning time. 30cl / 200g
Created by Kenneth Turner over 25 years ago, this timeless, classic blend of poplar, honeysuckle, lemon and orange oils, clove and cinnamon is adored all over the world and remains our most popular fragrance to date.
NOTE - THE KENNETH TURNER ORIGINAL SCENT IS NOW CALLED "SIGNATURE" AND THIS ITEM HAS BEEN REPLACED WITH THE ALL NEW (ALTHOUGH SAME FRAGRANCE) KENNETH TURNER SIGNATURE CANDLE
Choose your item
Reviews (0)
Must be logged in to write a review please login [Here]