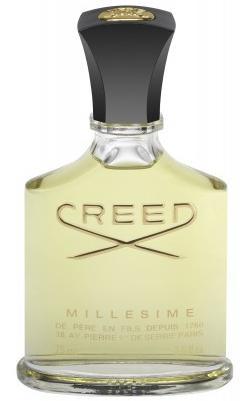 Creed Royal Delight
The story of CREED Royal Delight is a story of romance and escape. A year after the death of the King of Spain, his widow, the Queen, commissioned a fragrance from CREED for the new man she would marry in secret, a royal guard. In those days, royal widows were not to remarry.
Royal Delight is a leathery-floral fragrance the Queen's new husband loved and wore. With this gift of scent, the couple did live happily ever after, although news of their marriage caused scandal and forced the Queen from her throne.
Classification: Soft Oriental / Rich
Characteristics: Floral, leathery, fruity and rich. It is a soft-oriental or chypre-floral (made by placing the floral notes at center stage and minimizing the animal notes derived from the leather). Although originally made for men, Royal Delight is also worn by women with an appreciation for warm, rich and complex florals.
Top Notes: Tangerine, bergamot
Middle Notes: Jasmine, violet
Base Notes: Ambergris and leather
Comparatives: Jasmin Imperatrice Eugenie, Fantasia De Fleurs, Tubereuse Indiana
Choose your item
Reviews (0)
Must be logged in to write a review please login [Here]