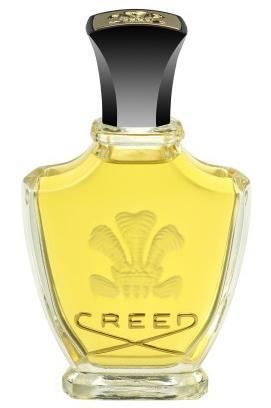 Creed Vanisia
"Vanisia was created for Queen Regent Maria Christina of Spain, the great-niece of Queen Marie Antoinette of France. After the passing of Alonxo XIII, the widowed Queen Consort became Queen Regent, and wished to make a style statement like her storied French relative. She commissioned this rich, intriguing fragrance with its undertones of vanilla and Mysore sandalwood. Vanisia endures, unforgettable as royal legacies and sensual as Spanish nights.
YEAR CREATED 1885 / YEAR INTRODUCED 1987
FRAGRANCE CATEGORY
Oriental/Floral
TOP NOTE
Vanilla
MIDDLE NOTES
Italian jasmine, Bulgarian rose
BASE NOTES
Mysore sandalwood, vanilla, ambergris"
Comparatives: Creed Jasmin Imperatrice Eugenie, Creed Royal Delight, Creed Original Santal, Montale White Aoud
Choose your item
Reviews (0)
Must be logged in to write a review please login [Here]