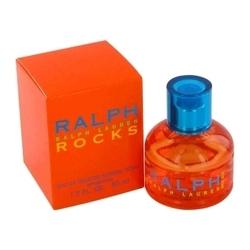 Ralph Rocks by Ralph Lauren perfume for women
Ralph Rocks was launched in 2006.The fourth scent from the collection for Young and young at heart, it is a tropical fruity floral. The top notes of citrus make it fresh while kiwi and passionfruit give it a tropical vibe. Wear it everyday for sexy edgy and playful start of your day.
Choose your item
Reviews (1)
Must be logged in to write a review please login [Here]
I tried a sample of this perfume and it smells like a fruity floral with the lemon, orange blossom, and kiwi noticeable. It is really pretty! It goes on strong and stays that way a long time but does eventually settle into a softer version of it. I don't smell the sandalwood or amber at all. If you like light fruity flower scents that are not too sweet this may be for you.