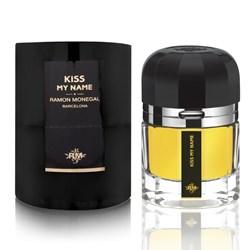 Ramon Monegal Kiss my Name
Kiss my Name belongs to the white flower fruity woody family of fragrances. It has a fresh and clean top with a slightly sweet woody dry down. The scent is a troubling presence that blurs reason. It explores the extravagant and mythical tuberose flower. It trails a soothing veil of jasmine, orange blossom and neroli.
Ramon Monegal Kiss my Name fragrance notes consist of: Indian Tuberose Absolute, Cedar-filtered Iris, Egyptian Jasmine Absolute, Tunisian Neroli and Tolu Balsam.
Choose your item
Reviews (1)
Must be logged in to write a review please login [Here]