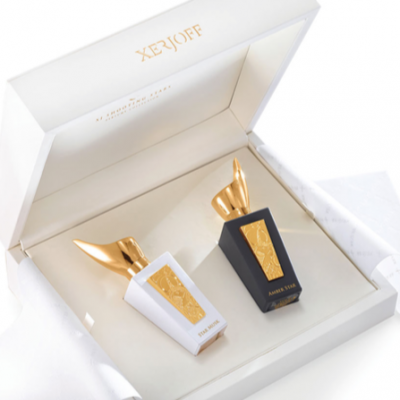 Xerjoff Amber Star and Star Musk Set
Set of 2 bottles, one 50 ml Amber Star and one 50 ml Star Musk.
Amber Star is a rich and balmy perfume made up from the most decadently sweet ambergris. Paired together with notes of resin and married with ylang-ylang, Amber Star takes us on a journey into the most sensual and intoxicating of notes.
Star Musk is a scented gift from heaven where intoxicating musk, whimsically dances with rich spices and blooming flowers on a velvety layer of vanilla and sweet distilled oriental resins. Rich and uncompromising, Star Musk is much more that a luxurious scent. It is a powerful statement of style for those who are tirelessly searching for quality and individuality.
Choose your item
Reviews (0)
Must be logged in to write a review please login [Here]