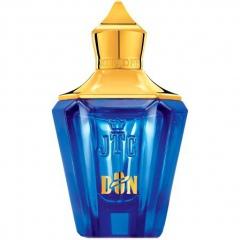 Xerjoff Join the Club Don
The newest addition to Xerjoff Join The Club Don was inspired by and dedicated to intellectual "Mafia" game. DON is a perfect incarnation of all aspects of criminal world, with a touch of gunpowder and hot lead.
Join The Club DON is the result of distillation of smuggled 100 dollar bills, Cuban tobacco, molasses and whisky.
Choose your item
Reviews (0)
Must be logged in to write a review please login [Here]