Browse by Ingredients
Please describe your Fragrance.You can choose up
to 3 ingredients
separated by commas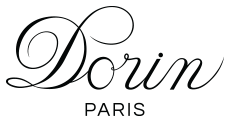 Steeped in history, and above all mystery, the exact origins of the Maison Dorin have long been the subject of uncertainty. In the second half of the eighteenth century, a Parisian brand called Fards Rouges & Blancs earned a reputation for the outstanding quality of its beauty products.
In 1780, Queen Marie-Antoinette and King Louis XVI appointed the Maison as a Supplier to the Royal Court of Versailles, in recognition of the quality of its powders, makeup and perfumes.
The Maison would go on to supply the Court of Versailles all the way up until the French Revolution, which marked the end of the road for the country's monarchy. Yet La Montansier was not to be deterred by what was a delicate period for Versailles and the wider nobility. The brand continued on its upward trajectory, and in doing so served to mirror the career of its owner, who would go on to manage a number of different establishments including the Théâtre des Beaujolais, the Théâtre du Palais Royal and the Théâtre des Variétés.
Following several decades during which it seemed that the Maison had been lost to the world, a family business would come to the rescue in 1998, when France Excellence acquired Dorin and set itself the mission of waking this sleeping beauty with the remarkable back story.