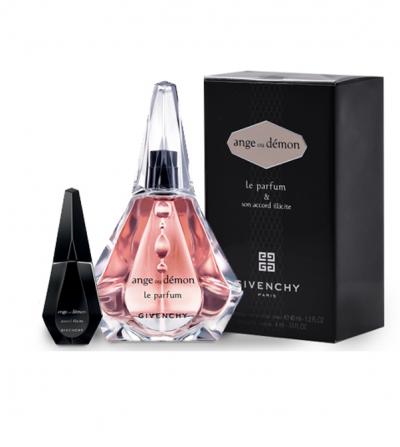 Givenchy Ange ou Demon Le Parfum and Accord Illicite
The new perfume of carnal desire and its accord illicite
Awaken your seductive instincts with le parfum Ange ou Démon. And for a more addictive trail, one drop of the accord on the nape of your neck will trigger the most illicit fantasies. Combine le parfum and its accord to create your own fragrance depending on your mood: a new experience.
Floriental Woody
Sambac Jasmine
Musk
Felin Leather Accord
This set includes a 1.4 oz. Parfum Spray and a 4 ml accord illicite
Choose your item
Reviews (0)
Must be logged in to write a review please login [Here]