Browse by Ingredients
Please describe your Fragrance.You can choose up
to 3 ingredients
separated by commas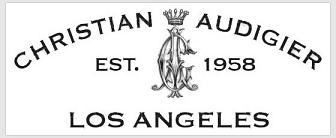 Christian Audigier was born in southern France in the city of Avignon. From the beginning, he was drawn to the rock and roll style. He wanted to follow in the footsteps of Mick Jagger, but lacked the singing voice. Christian then moved into fashion, building the impressive portfolio you see today The past twenty years of fashion have been blessed by the creative genius of Christian Audigier. He left his indelible style on brands such as American Eagle Outfitters, Diesel, Lee, Levi's, Liberto, Kookai and Naf Naf. Christian joined the apparel company, Von Dutch, when they were still unknown, transforming the brand into a world sensation.

Any comparable designer would rest on his laurels after having made such a distinct impression on the fashion world. However, Christian Audigier is not resting. His charismatic and colorful approach to fashion, fueled by Christian's ebullient promotional strategy, allowed him to bring tattoo art, from legendary tattoo artist Don Ed Hardy, into the fashion world to create Ed Hardy™ by Christian Audigier, one of the hottest brands worn by celebrities and by the world. Stepping up the pace, he rolled out his eponymous street wear line, Christian Audigier, reflecting Christian's French-California perspective and drawing inspiration from his everyday lifestyle influenced by rock & roll and glam on the streets of Los Angeles.

Christian Audigier continues to dress the best of film, TV, sports and music. His following includes – Britney Spears, Jessica Alba, Mariah Carey, Mickey Rourke, Paris Hilton, Snoop Dogg, Chris Brown, Usher, Marilyn Manson, Madonna, Shakira, Ciara, Heidi Klum, T.I. & Jaime Foxx.
We currently offer the following discount Christian Audigier Fragrances and perfume online at Parfums Raffy.