Browse by Ingredients
Please describe your Fragrance.You can choose up
to 3 ingredients
separated by commas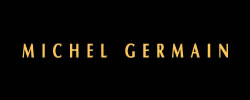 Parfums Raffy is an authorized retailer of Michel Germain fragrances.
Michel Germain is one of the hottest new fragrances on the market today! Sexual is the top department store seller at Bloomingdale's in the US and 'The Bay' in Canada and is worn by such Celebrties as Halle Berry. Michel Germain is dedicated to giving what women desire - fragrances that will show a side of them that everyone will want to discover. Michel Germain's men's cologne and women's perfume is a must have addition to any personal fragrance collection.
Sexual perfume for men is probably one of the best smelling perfume for the ladies when out and about on the town. Sexual cologne has been known to stop women in their tracks just so they can smell the wearer of the perfume. If you want a perfume that will grab the olfactory senses of the people around you and then unknowngly draw them to you, Michel Germain fragrances are the perfumes for you. We currently offer the following Michel Germain designer perfume at Parfums Raffy. Be an angel to the one you love and buy a bottle of Michel Germain perfume and cologne online today!
Free Shipping On All Orders Over $75. (US)