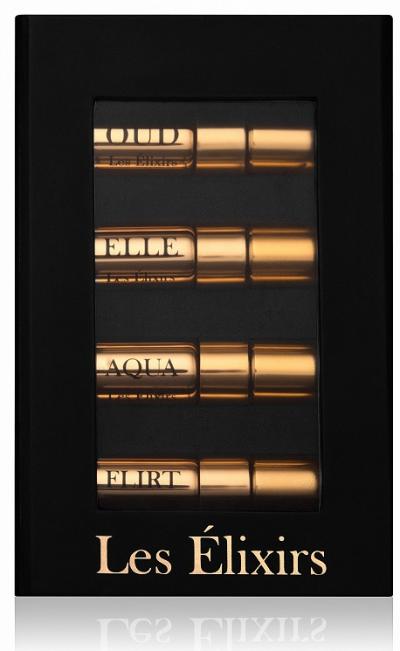 Les Elixirs Discovery Set
Collection #1 is a culmination of years of conceptual design and development. Four olfactive harmonies with a common thread - inventive, intense and always within our natural perceptive balance. Extraits.
Oud - grand and unapologetically intense. Blood orange, vanilla extract and oud wood.
Elle – a blend that radiates confidence. Citruses, fruits and flowers. Smell it to understand.
Aqua – a refreshing burst of citruses and spices over warm amber.
Flirt – tropical and floral paradise.
Discovery sampler buyers can request $50.00 credit toward any 100ml in the collection. To receive your promo code, reply "Sampling credit" to your purchase confirmation email.
Olfactive design in collaboration with Rodrigo Flores-Roux & Olivier Gillotin.
Product details
4 x 2ml/.07 oz.
Natural spray
Choose your item
Reviews (0)
Must be logged in to write a review please login [Here]