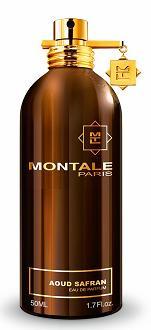 Montale Aoud Safran
An exceptional combination of three materials with powerful spiritual impact: the Red Gold – the Saffron - the mystical Aoud and the Roses from Arabia for a highly sensual fragrance.
Choose your item
Reviews (1)
Must be logged in to write a review please login [Here]
I seriously love this. Aoud Safran is sensual, balanced, and complex due to (what I assume are mostly) natural ingredients, not from being over-engineered. The saffron is front and center, not too sharp, every nuance on display. The oud is classic Montale; the rose notes are pretty subtle on me. I travel with a vial as a "comfort" scent, and wear it to bed if it's too much for my business meetings. (It's a skin scent and not terribly loud in my opinion, I'm just conservative with what I wear for business, e.g., Carven Le Parfum.) I'm buying a full bottle.