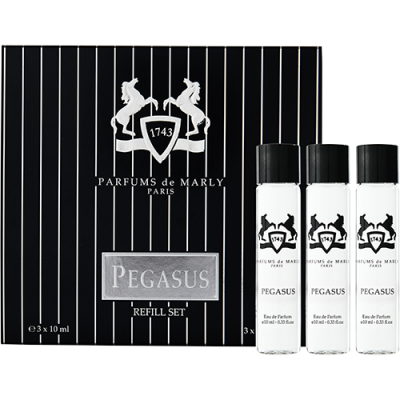 Parfums de Marly Pegasus Refill Set
Parfums de Marly's travel spray is the ideal companion for your journey.
To keep the high-quality Travel Spray case, Parfums de Marly offers a separate Refill Set including three 10 ml fragrance vials and a separate pump. The Refill Set provides the possibility to change the fragrance and to reuse the elegant Zamac piece.
The sensational scent of Pegasus.
A classic beautiful fern (bergamot – lavender - vanilla), made up of a stimulating blend of Bergamot and Almond which dries down into a Vanilla, Sandalwood and Amber base. Boasting of a classy inspiration and a powerful union of Oriental culture, tradition and elegance.
Choose your item
Reviews (0)
Must be logged in to write a review please login [Here]