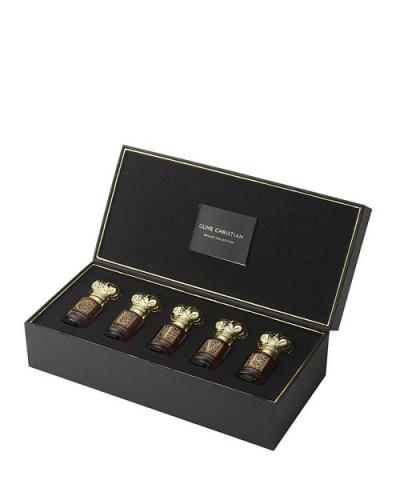 Clive Christian Private Collection Traveler Set for Women
A luxurious travel set or gift for the woman that already has it all.
CHYPRE FLORAL FOUGERE FRUITY WOODY
20% Perfume Concentration. A characterful collection of perfumes of incomparable complexity that explore the fragrant facets of a lifetime, an aromatic journey that encapsulates natural beauty and true creativity. Five miniature amber bottles are presented in a beautiful black and gold coffret, containing C Green Floral, L Floral Chypre, I Woody Floral, V Fruity Floral and E Green Fougere. The ultimate travel set or an exquisite gift.
Set of five 10 ml bottles - Total of 50 ml
Choose your item
Reviews (0)
Must be logged in to write a review please login [Here]