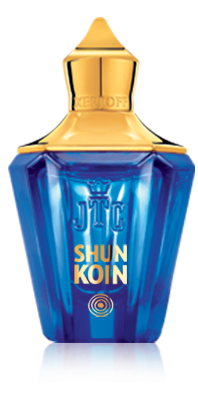 Xerjoff Join the Club Shunkoin
A cloud of white petals with pink blushes and velvety consistency, while all around wafts a delicate but insistent scent. This is the breathtaking welcome that the Shunkoin cherry gardens in Japan offer at the height of their flowering.
A powerful, emotional Nature that becomes transcendental in its artistic beauty, where it is impossible not to feel the need to meditate. Here Xerjoff has found the ideal location to create a Zen Club dedicated to meditation, sublimated in Shunkoin, the perfume with gentle and harmonious notes.
Shunkoin by Xerjoff JTC is the mystical place of rare intensity that naturally brings inner peace, with oases of fountains and polished pebbles, statues of antique divinity in their millennial wisdom that seem to watch benevolently over the visitors. Immersed in a solemn atmosphere, time dissolves into a faraway dimension where rhythms are slowed to the beat of the serene rustling of the vegetation.
The spirit lifts up and loses itself in the palpable calm that you feel with every interruption in this garden of wonders, a time of well being enveloped in a state of mental bliss.
Shunkoin: drops of meditated mysticism together in one unique perfume.
Choose your item
Reviews (0)
Must be logged in to write a review please login [Here]